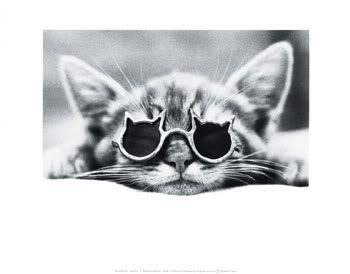 KAJ MORATE VEDETI OB NAKUPU PASEMSKE MACKE
( branje priporocamo )


READ CAREFULLY BEFORE ENQUIRING ABOUT A KITTEN
SI*MULTICOON is not a pet shop and our home is not a zoo!
WE breed cats trying to improve their quality, not quantity so:
1) All cats/kittens are available for sale with standard sales
contract or spay/neuter agreement for those offered as pets.
NO exceptions to this policy!
2) Not any cat/kitten prefixed by SI*MULTICOON is available
with breeding rights to catteries in SLOVENIA.
Each case will be considered individualy
3) Not any SI*MULTICOON cat/kitten can be resold by
the original owner without my written permition as well as
no outside stud service is allowed for the males !
4) Show quality kittens are available to show homes only !
Pets should be spayed or neutered, not bred !
5) All kittens leave SI*MULTICOON at least 12 weeks old or older !
6) I reserve the right to refuse the sale if I am not convinced
that the kitten leaving here goes to the best home possible
7) A non-refundable deposit reserves a kitten for you
8) Shipping expenses are buyer's responsibility
9) Kitten inquiries without introduction WILL NOT receive a responce!
We do early spay/neuter ( link ) !!!
We sell kittens for breeding or as pets.
If you want a kitten with Show quality you can ask me
and I will use my best judgment, but I can never guarantee
you that the kitten will grow up to be a Best in Show cat.
SAVINCOON METAXA
Ch,Hr*Alltajcoon JE`TAIME
SI*MultiCoon ... boy ( 4 weeks old )

SI*MultiCoon ... boy ( 4 weeks old )
SI*MultiCoon ... female ( 4 weeks old )
Please don't hesitate to contact us ...


We are looking forward to hearing from those of You
who will cherish a kitten as a member of the family.
For more details on our kittens,
please feel free to contact us via email.
We do not, however, welcome cat dealers
and individuals who intend to
breed and sell cats for profit.
ROMANA ZAJC
CESTA 4.JULIJA 8, 8270 KRSKO
SLOVENIA
tel: +386 41 680 668